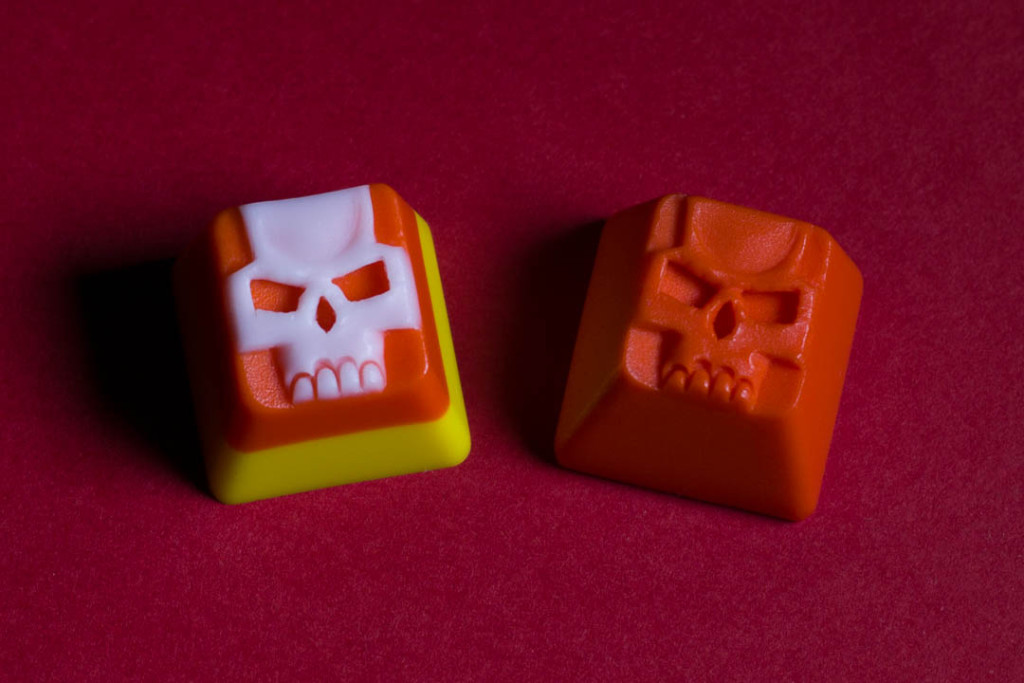 Some of the most sought after novelty caps on the planet, Clack Factory's 'Click Clack' keycaps are available in MX, Topre and Buckling Spring Variants.  I own two of them – a Yellow, Orange and White keycap known as a 'Candy Corn', and an Orange keycap known as 'Hack Orange'.
The Hack Orange Clack was purchased in one of Clack Factory's sales.  The sales end quickly (in some cases, sales only go for a handful of seconds before all stock is sold out).  Quantities are also low (the actual amount of keys sold is kept a secret).
The Candy Corn keycap was purchased second hand on an Australian Forum, Overclockers Australia in 2013.
Because of their rarity, Clack Factory's keycaps can sell for large amounts in the second hand market.  In some cases, rare Clack Factory keycaps sell for over $500 on eBay!
More information can be found on Clack Factory's page on Geekhack.  Additional photos can be found on Geekhack's 'Post your clacks!' thread.